Main content starts here, tab to start navigating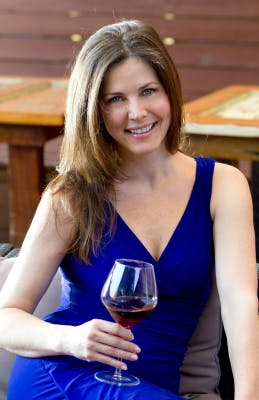 Vonda Freeman
Wine Director
Vonda Freeman, a sommelier certified through the prestigious Court of Master Sommeliers, joined the Indigo Road as wine director in 2009. With over thirty years in hospitality and over twenty years in the wine industry, Freeman brings a wealth of knowledge to and has played an important role in the opening of the Indigo Road's restaurants from 2009 through today. Her passion for wine, keen understanding of customers' desires, and ability to capitalize on industry trends is evident in the amount of success each Indigo Road restaurants' wine programs have enjoyed.
Prior to joining the Indigo Road, Freeman spent eight years in the beverage distribution industry before enjoying a position at South African wine import company, Vinnovative Imports. Her background has been a tremendous advantage to the Indigo Road's restaurants and hotels, and her influence is felt throughout the company's operations, including menu planning and creation, event conception & coordination and staff wine education.
In addition to being a Certified Sommelier, Freeman is a Sake Advisor with Sake School of America and is a Certified Specialist of Wine through the Society of Wine Educators. She has served as chair-person for over five years for the award-winning 'Wine, Women and Shoes' event, benefitting Florence Crittenton Program, and enjoys sharing her knowledge through industry events and speaking engagements, such as Texsom 2022 and the upcoming Charleston Wine + Food festival and FAB conference in Charleston, SC.