Main content starts here, tab to start navigating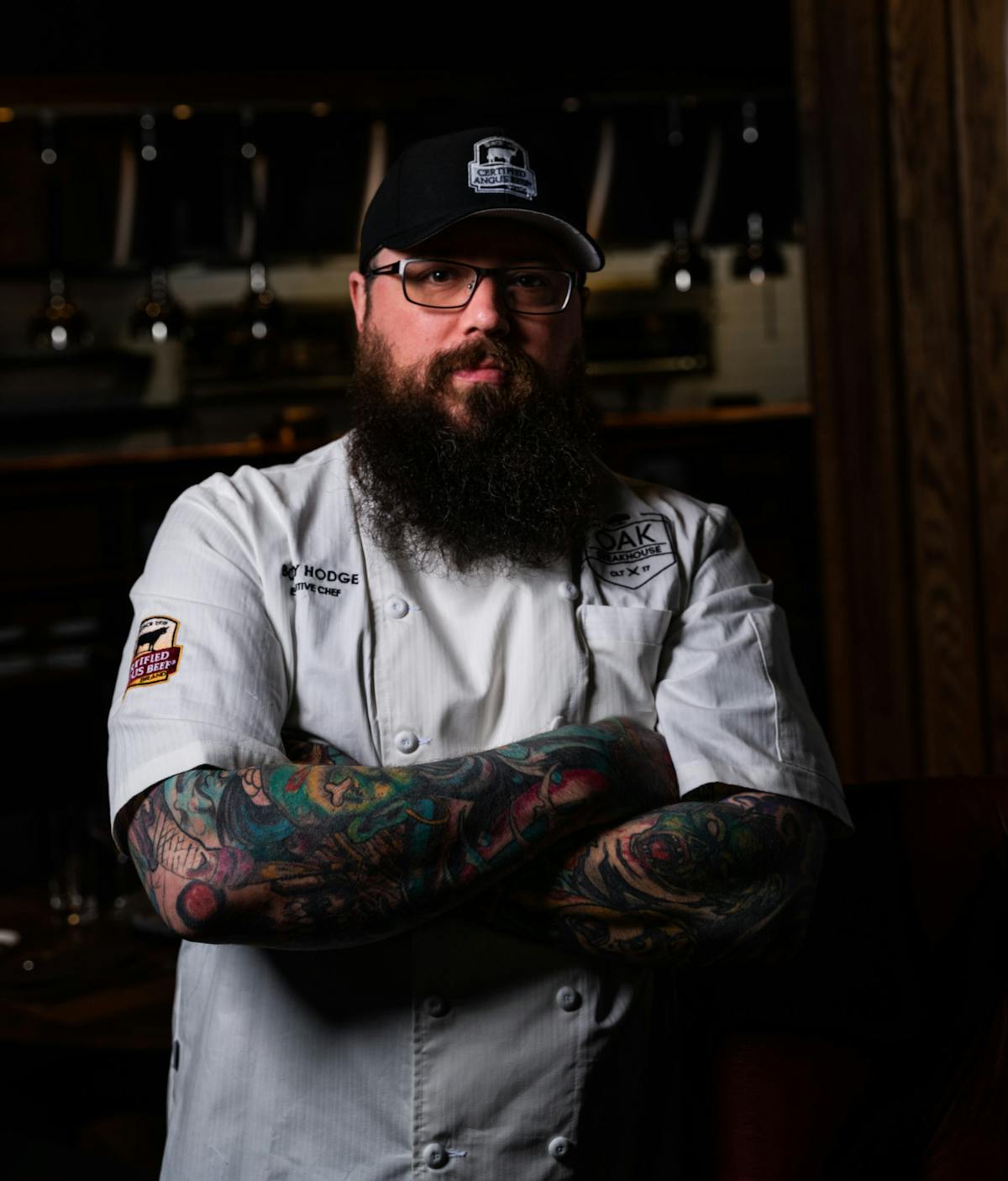 Bobby Hodge
Executive Chef
Executive chef Bobby Hodge has been a part of The Indigo Road team for more than ten years, beginning in Charleston. A culinary leader in the Oak Steakhouse family, Hodge was named as executive chef of Oak Charlotte in February of 2020 after serving as executive chef of Oak Nashville since 2018.
Hodge previously served as executive chef of the group's Florence, S.C. restaurant Town Hall, and played a crucial role as sous chef at The Macintosh under James Beard Award nominee, executive chef Jeremiah Bacon, where he also served locally driven and modern food.
Leading up to his position at The Macintosh, Hodge held positions at popular Charleston restaurants, including Fat Hen & Nectar Bar and Grill. Hodge's culinary career was inspired by his youth growing up on a farm in Irmo, S.C.